Pasta al Sugo di Noci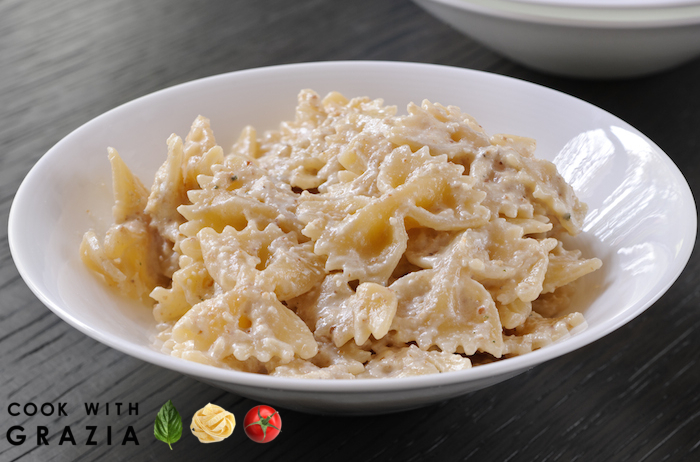 This recipe is unusual, sophisticated and soul satisfying. The sauce originates from the Liguria region, where is often used on pansoti, a local fresh pasta similar to ravioli with a herby, vegetarian filling – but works great on any semolina pasta.
Pasta with Walnut Pesto is ready in minutes and is part of my app Cook with Grazia. It's now published here.
Buon Appetito!